Why Scrape?
Bacteria on your tongue can cause:
Warning: Graphic Scraping Imagery
This video is for those that don't believe in the power of a scrape. See how much stuff comes off a perfectly clean / cute looking tongue?
This is how you scrape:
Step 1: Hold scraper at both end and bend into an upside-down 'U' shape
Step 2: Place scraper on the back of your tongue w/ ridges pointing down
Step 3: Push back & forth a few times, rinse it, and repeat every morning & night
Ok, I need this ASAP - I'll buy now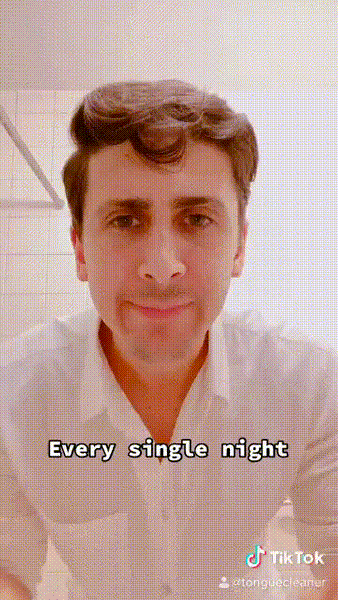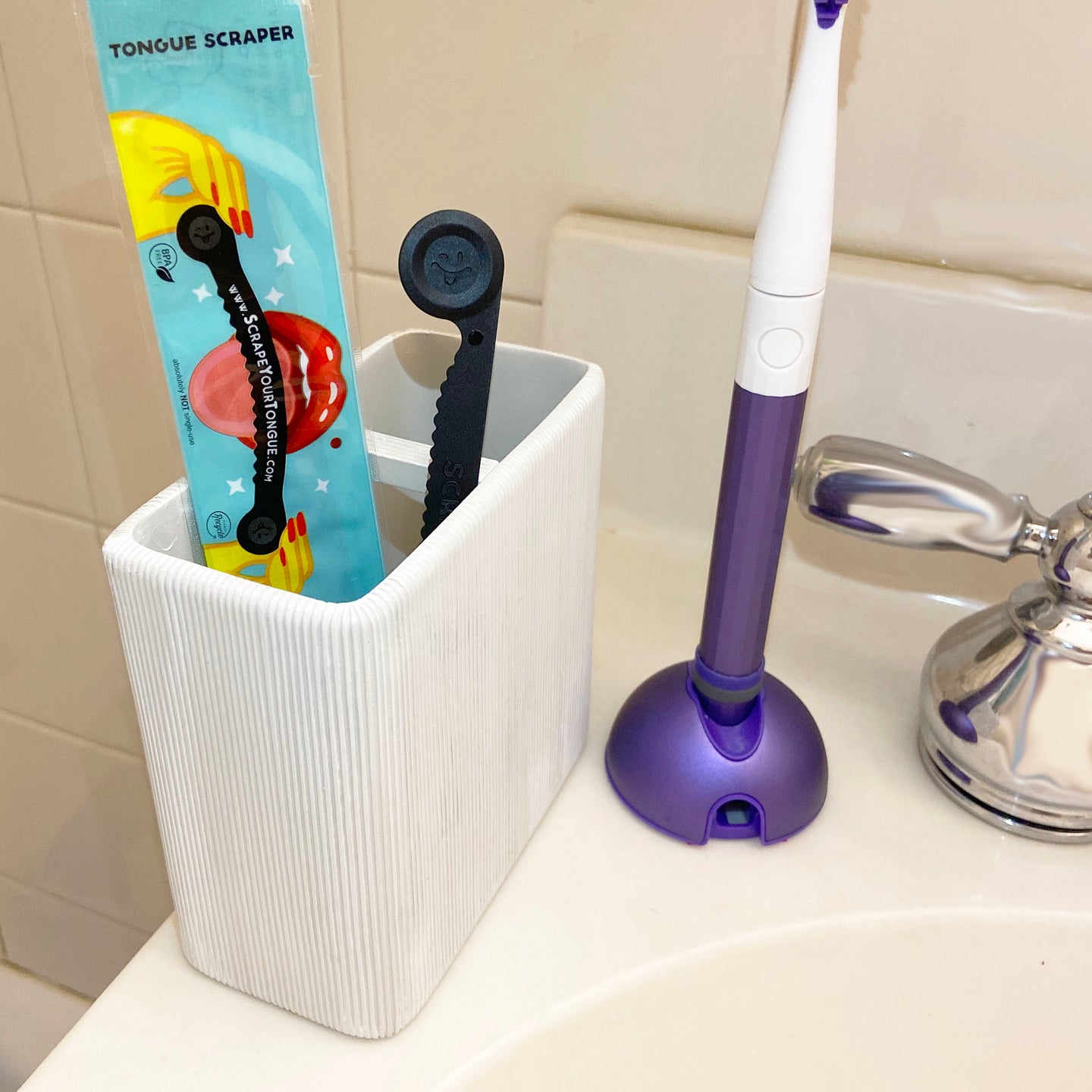 Can't I just use a toothbrush?
You could, but that just loosens and spreads the bacteria around. After you brush, you need a hard surface (not soft bristles) to scrape that 💩 off.
Also, brushing might make you gag - ours is gag proof
Why our Tongue Scraper?
You can read the reviews below, but this was our thought process when designing it: It's the perfect size to cover the entire surface area of your tongue while still being travel friendly. The curve near both handles allows for a comfortable bend. The circular ridges are designed to not miss a single piece of gunk seeped in your tongue. The grip on the ends gives you support with each scrape. A daily reminder to 'SCRAPE YOUR TONGUE' & just the all around cuteness is unparalleled in the Tongue Cleaner market.
K, I'll try it out!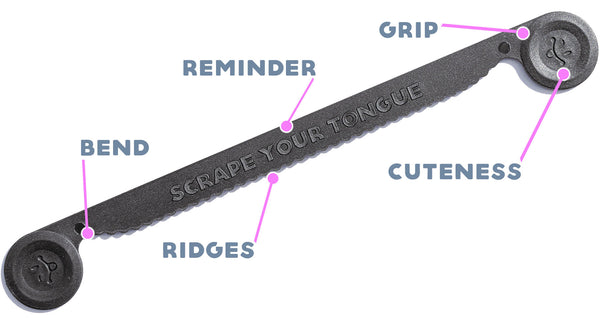 We are proud to be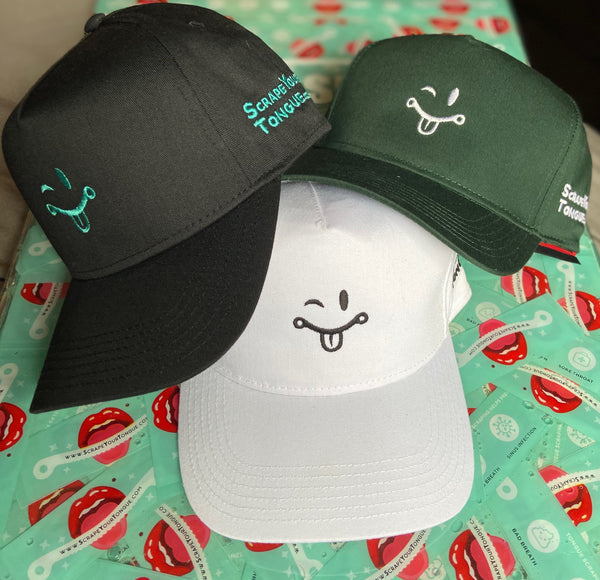 Rep the Scrape
Let the whole world know that you are a member of an elite group of people who like to always stay healthy by tongue scraping daily. 
Kool, I'll take a hat
Do you work at a Dental or Medical office?
Practices around the WORLD take advantage of our amazing wholesale pricing to gift their patients our Tongue Scraper
Dentist Portal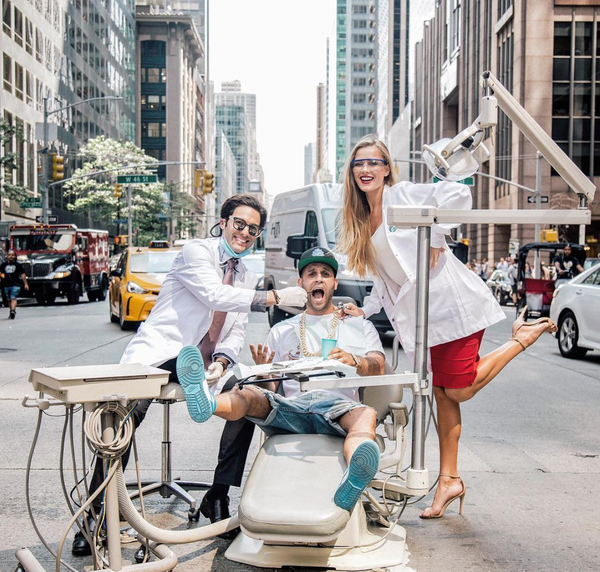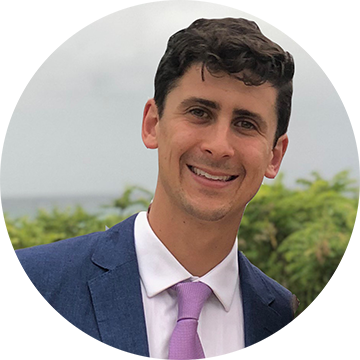 Artur Fruman
Founder SYT "I've been scraping daily from a young age. Once I got roommates I was shocked to realize how few people scrape at all. Now I'm on a mission to change that."
Dr. Shlafer
Dentist "Tongue scraping is incredibly important for your oral hygiene and overall health. I have had my Dental practice for over 31 years and I approve this message."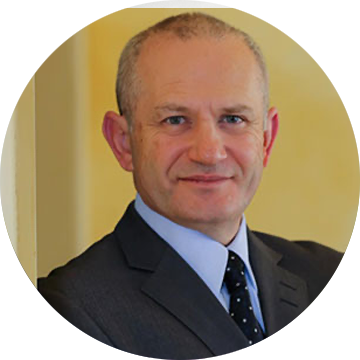 Are you...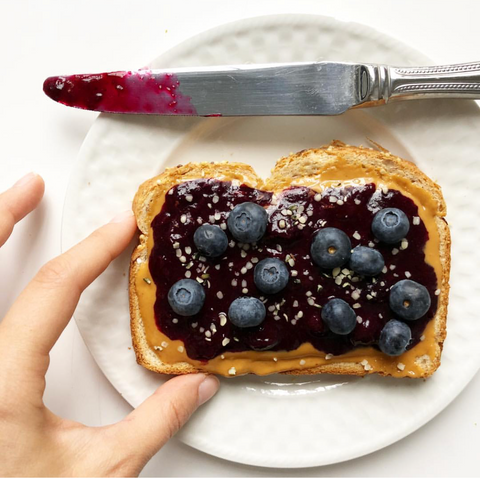 a nutritionist or wellness coach?
Tongue scrapers are a great product to suggest for your clients that will lead to immediate improvements in their confidence and overall well-being.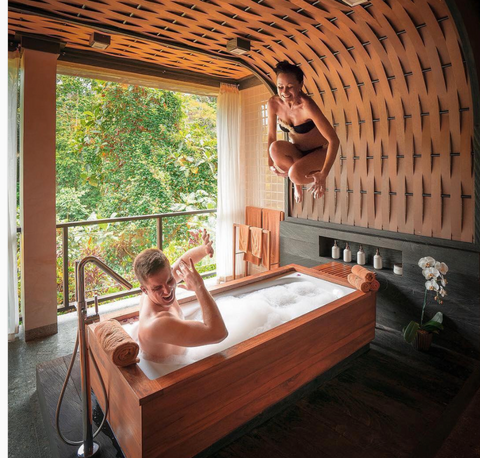 in the hospitality industry?
Whether you work at a hotel or run your own Airbnb, having tongue scrapers for your guests will be a gift that will surely change their lives and keep them coming back for more visits with amazing reviews.
Contact Us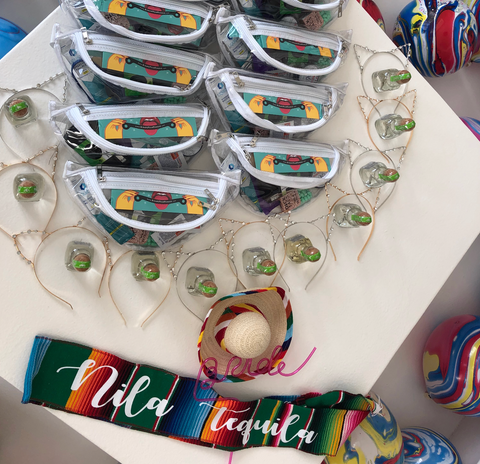 planning a party?
Tongue scrapers are an incredible giveaway at any party. They're great for freshening up before and getting all the toxins out after. Guests will be forever thankful.